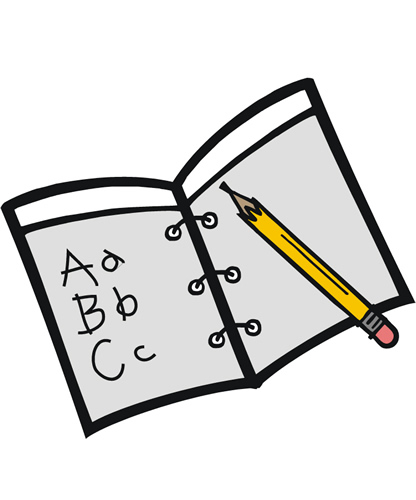 Below is a letter written by one of our parents and delivered at our Catholic Schools Week Opening Mass on January 30, 2016:
Good morning, my name is Cathy Panarese. My husband Mark and I currently have three children enrolled at Queen of Martyrs. I would like to take a few minutes and tell you why we choose a Catholic education for our children, and in particular why we came here to Martyrs.
I grew up on the south side and I am familiar with the different parishes in the area, but I was not as familiar with Queen of Martyrs. When we moved into Evergreen we looked at the surrounding parishes. I remember distinctly the first time I attended Mass at Martyrs. It was before we had children. It was fall, during what I now know as football season. The church was full, the school and community beautifully represented. It felt like something I wanted to be a part of.
When our family came, Queen of Martyrs naturally would have been our first option. But we had some other things to consider. Our oldest had some significant speech delays that required early intervention and then early childhood preschool through our school district. The thought of not sending our children to a parochial school hadn't entered my mind for my family until we hit this bump in the road. We thought a lot about what the needs of our family were. I had to look beyond my desire for my family to have a Catholic education. But this did not stop me looking, I now had to look more closely at what these surrounding parochial schools could offer if any of my children needed extra support.
I researched our needs. I found out he could have his speech services at Queen of Martyrs from Evergreen Park because the school was located in Evergreen. I found out that Martyrs had resource teachers and peer tutoring if additional help was needed. I also asked a friend who was a counselor at Mother McAuley at the time what she knew about the different schools. She told me her thoughts. But when it came to Queen of Martyrs, what she said stuck out, not only did she tell me how well prepared the kids were, but also how they were "good kids". The academics were important to me, but more over the "good kids" part stuck out and hit home. This spoke volumes about the families and the community of Queen of Martyrs.
I visited open houses all around, multiple at Martyrs over our son's preschool years. I was impressed, not only by the teachers but by the students represented. We went to a kindergarten shadow day that confirmed we were making the right choice. Mrs. Griffin greeted us and took us to one of the kindergarten rooms. They were working on a snowman project and song. Our son was welcomed right in and participated in the project. He loved it and I loved it. I remember going to register him in the following days and being greeted as Mrs. Panarese in the office. The administrative staff had taken the time to remember our name. They went beyond and took the extra steps that Queen of Martyrs still does today.
We are fortunate to have found the right faith based filled community for our family. Our children are taught, loved and nurtured. Queen of Martyrs has had highs and lows in the community and our children have learned to come together with their friends to celebrate and to mourn. Queen of Martyrs is a community that is the major influence of my children when Mark and I are not around. This community has my children singing songs from choir as they are getting ready in the morning. They are the same community that when my youngest is having a rough morning, I can give her to Fr. Ed at the door and know she is in good hands as he takes her in. The same place where the principal and teacher have both separately emailed me telling me she is ok. She is smiling. She is having a good day.
As all of the school families here, Mark and I have made a great choice and great sacrifice for our children to attend Queen of Martyrs. Our children are surrounded by faith, service and knowledge. We are surrounded by families with the same morals and regard to life and education as we do. The friends and families we have met here are incredible and we are proud and honored to be a part of the Queen of Martyrs Community. Thank you.