Meeting Schedule 2023-2024
Jr. High Youth Ministry is open to all 7th-8th students of Queen of Martyrs School and the St. Gianna Parish community. Meetings will take place once a month in the St. Joseph Room from 6:30-8pm. All teens MUST be registered in order to participate in monthly Jr. High Meetings. Please fill out the Google Form HERE.
Thursday, November 9 2023
Monday, December 4, 2023
Thursday, January 25, 2024
Monday, February 26, 2024
Thursday, March 21, 2024
Thursday, April 11, 2024
Monday, May 13, 2024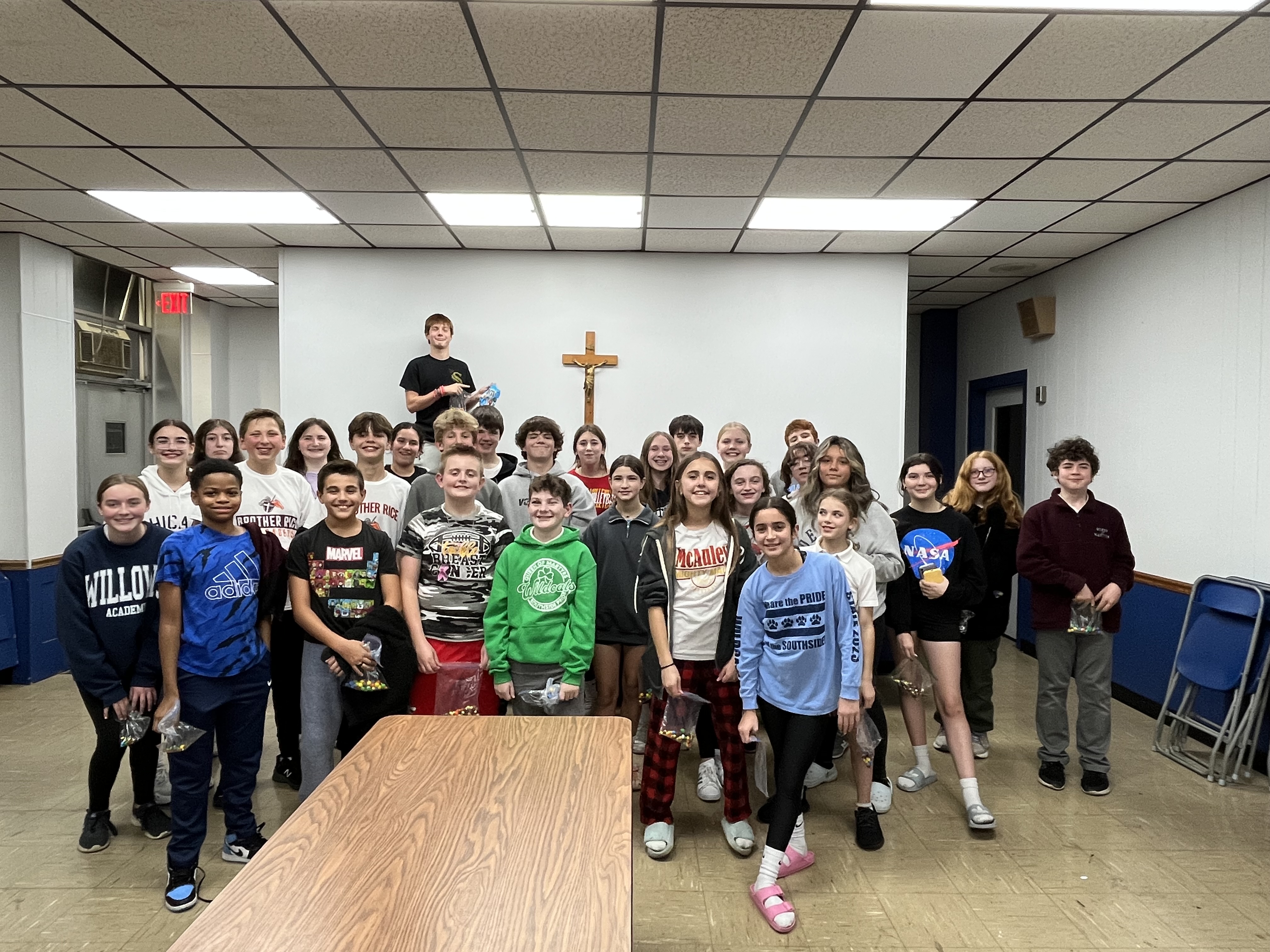 Annual M&M Meeting! Teens disucss their unique gifts from God.
Jr. High Youth Leadership Board
Are you a Jr. High student looking to step into leadership for Youth Ministry? Do you want to participate in service opportunities, lead prayer, and plan social outings? Look for more details at the start of 2024!!